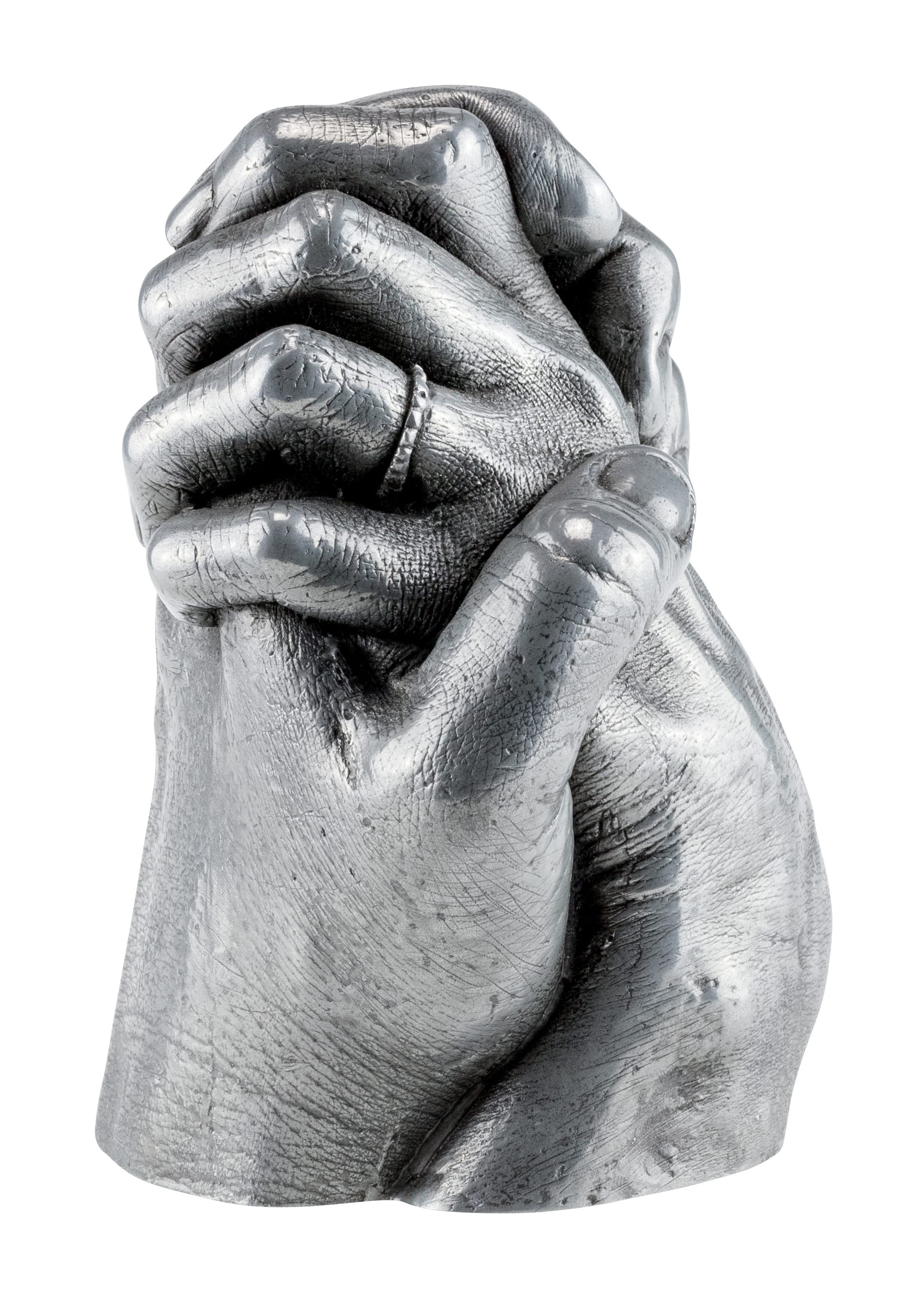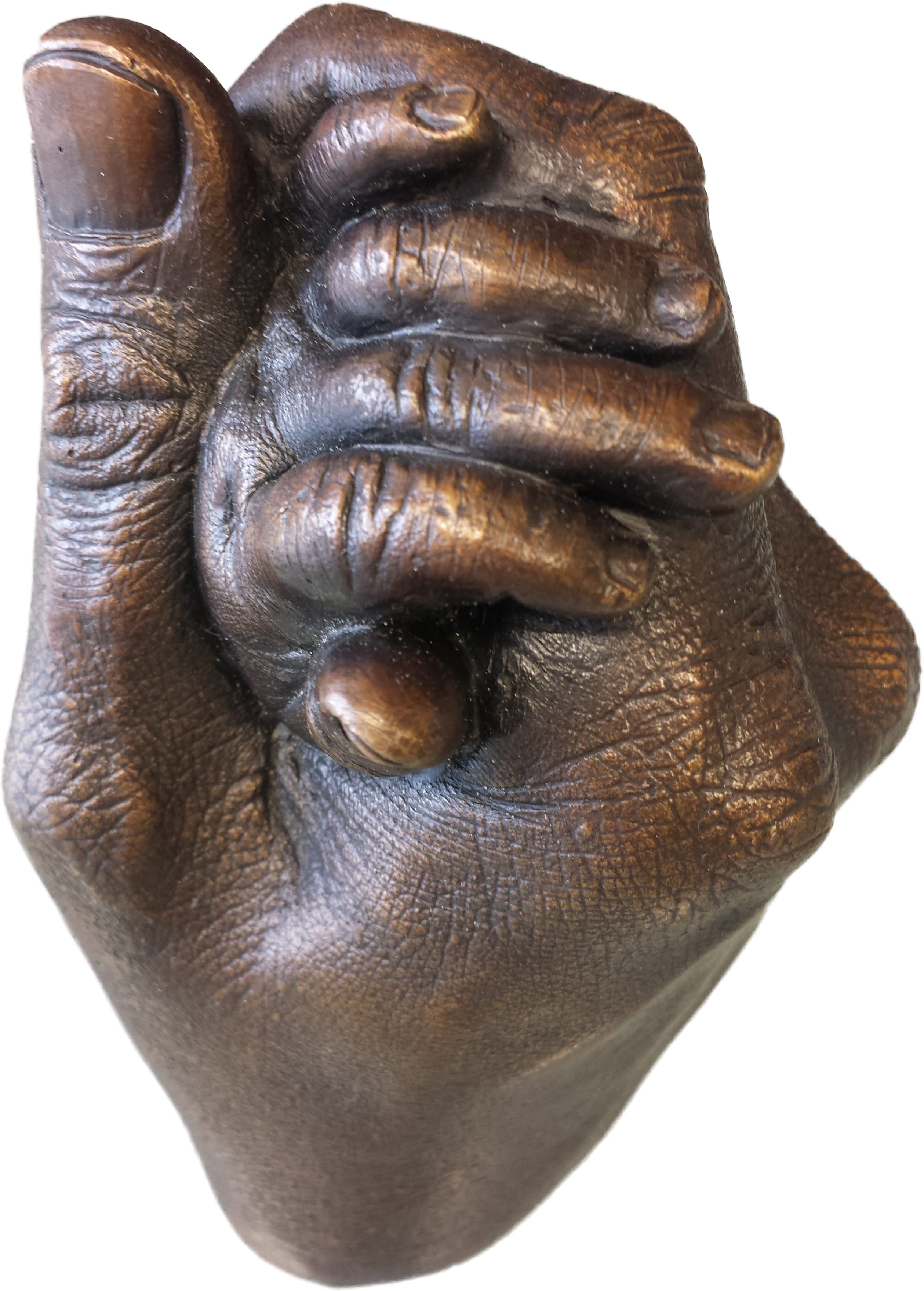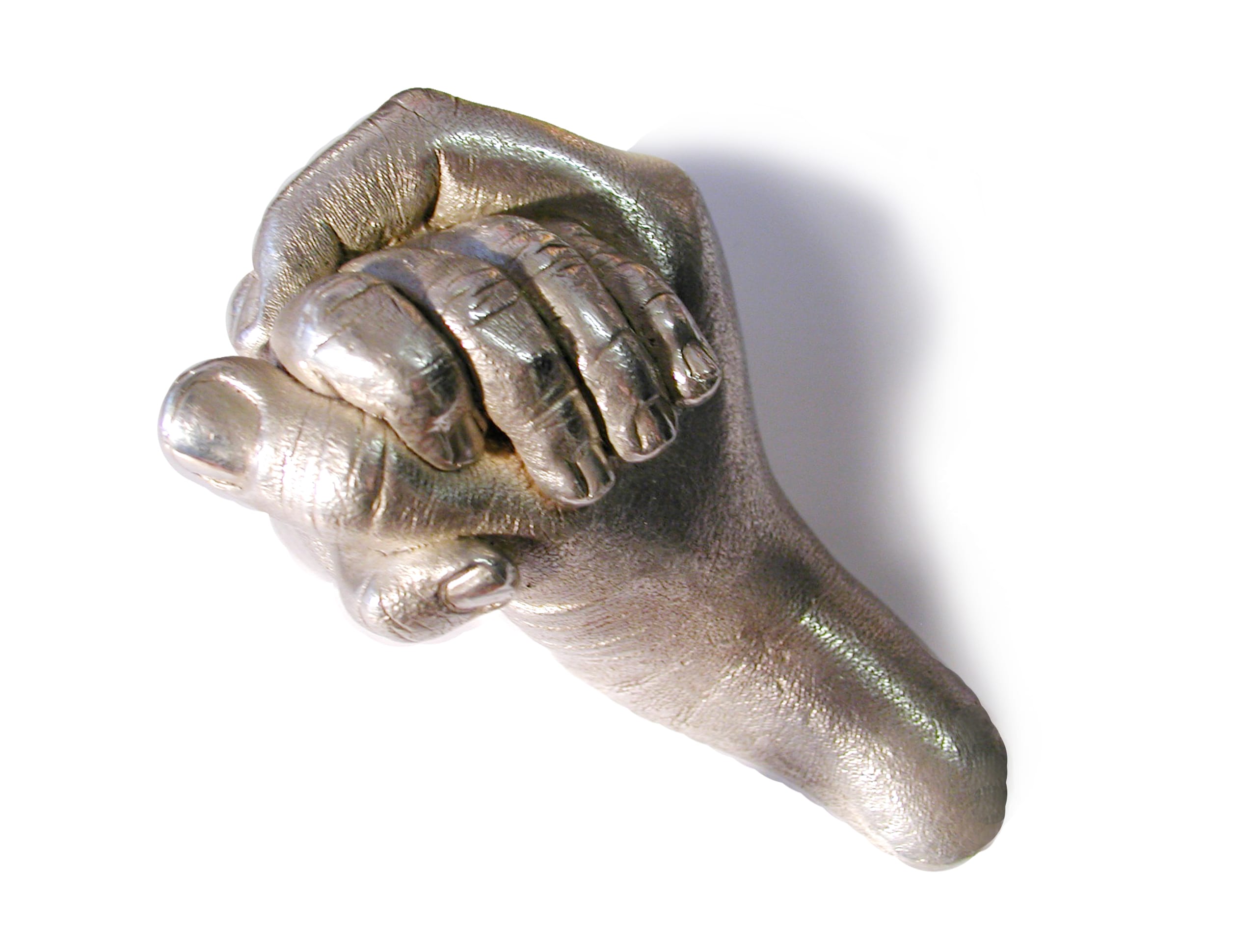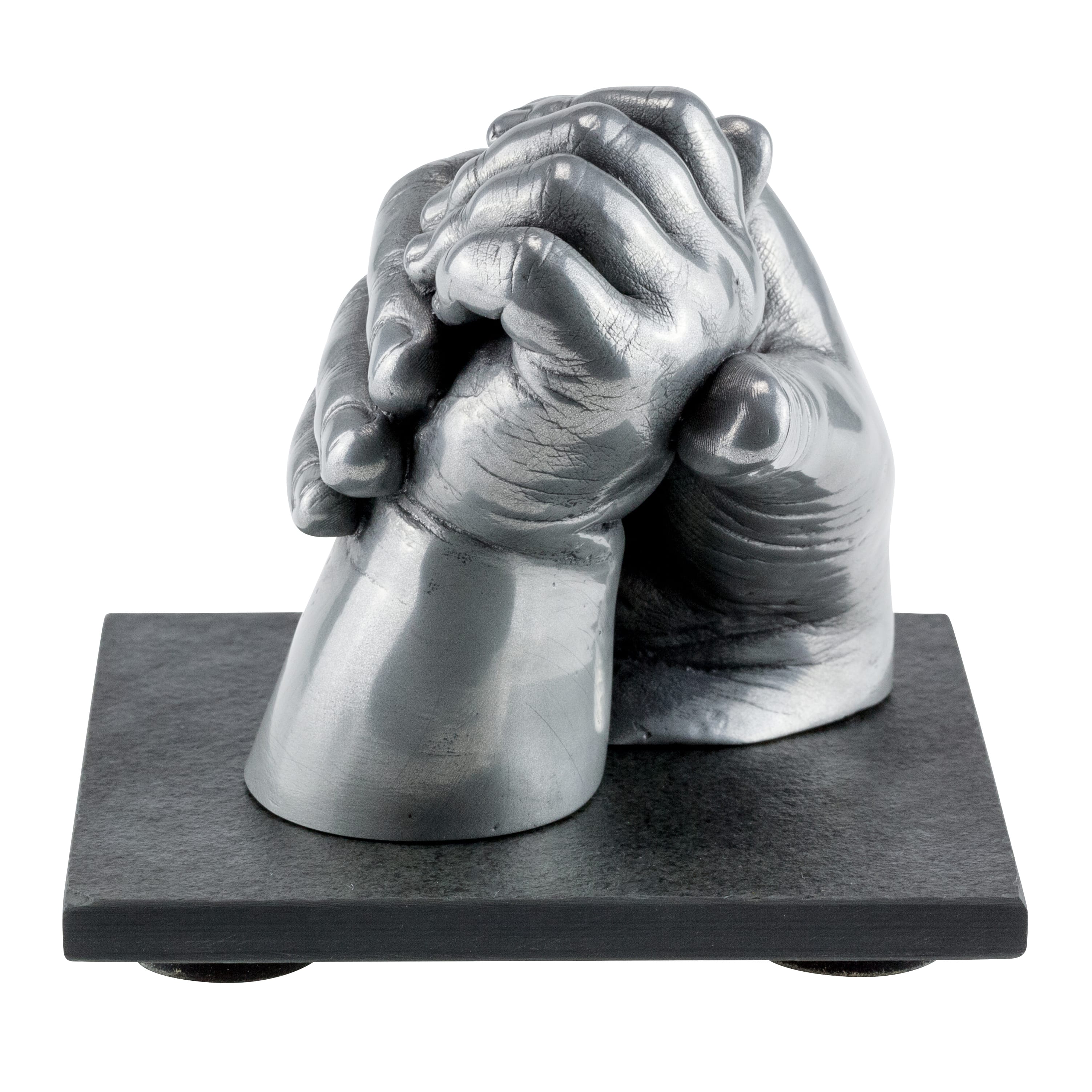 Holding Hands
The act of holding hands spans every generation as a sign of love and deep connection, which may be why our holding hands casts evoke such an emotional response when they are received.
Whether it is between a couple, parent and child, or siblings, the act of linking hands creates a unique bond that is truly something special.
For details about how casts can be engraved for that extra personal touch, view our ENGRAVING page.
Home Casting Visit (see "What's Included")
Silicone moulds
UK Delivery
Discounts available for workshop casting visit
Baby and parent
With a new-born baby, parents want to hold on to every precious moment they can. The beauty of a holding hands cast is the ability it has to bring those memories and feelings rushing back. Seeing your little one clasping your finger will evoke a deep feeling of love every time you touch the cast.
Contact Us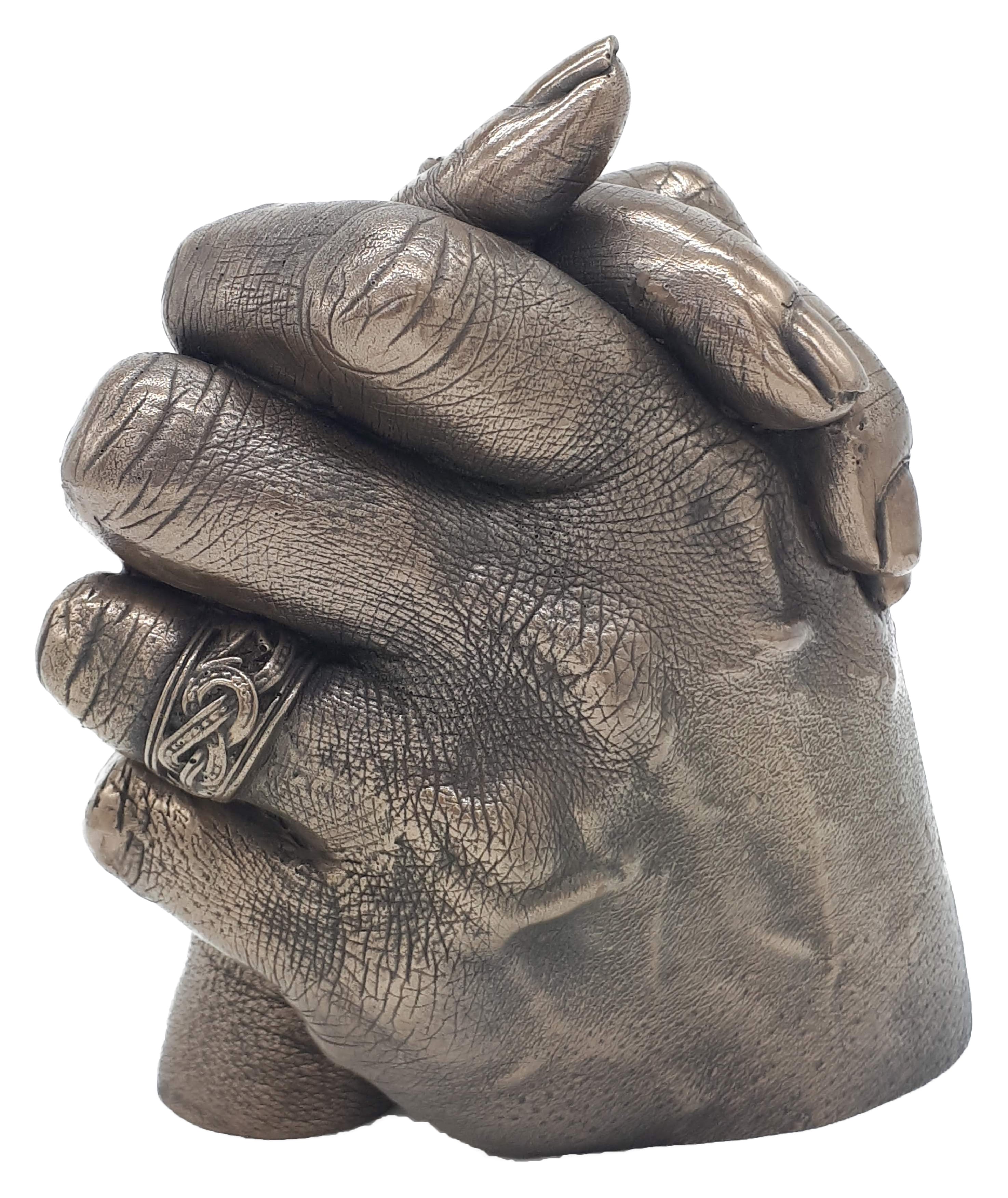 Couples
Couples hold hands as a display of their relationship and closeness. It creates a deep sense of belonging and love and a holding hands life cast is a truly unique way to celebrate that love.
If you are looking for a unique wedding or engagement present, a holding hands cast makes an extraordinarily special gift that symbolises the love between a couple. Our bespoke sculptures can capture even the most detailed of engagement rings and wedding bands, making it all the more personal and creative.
View Prices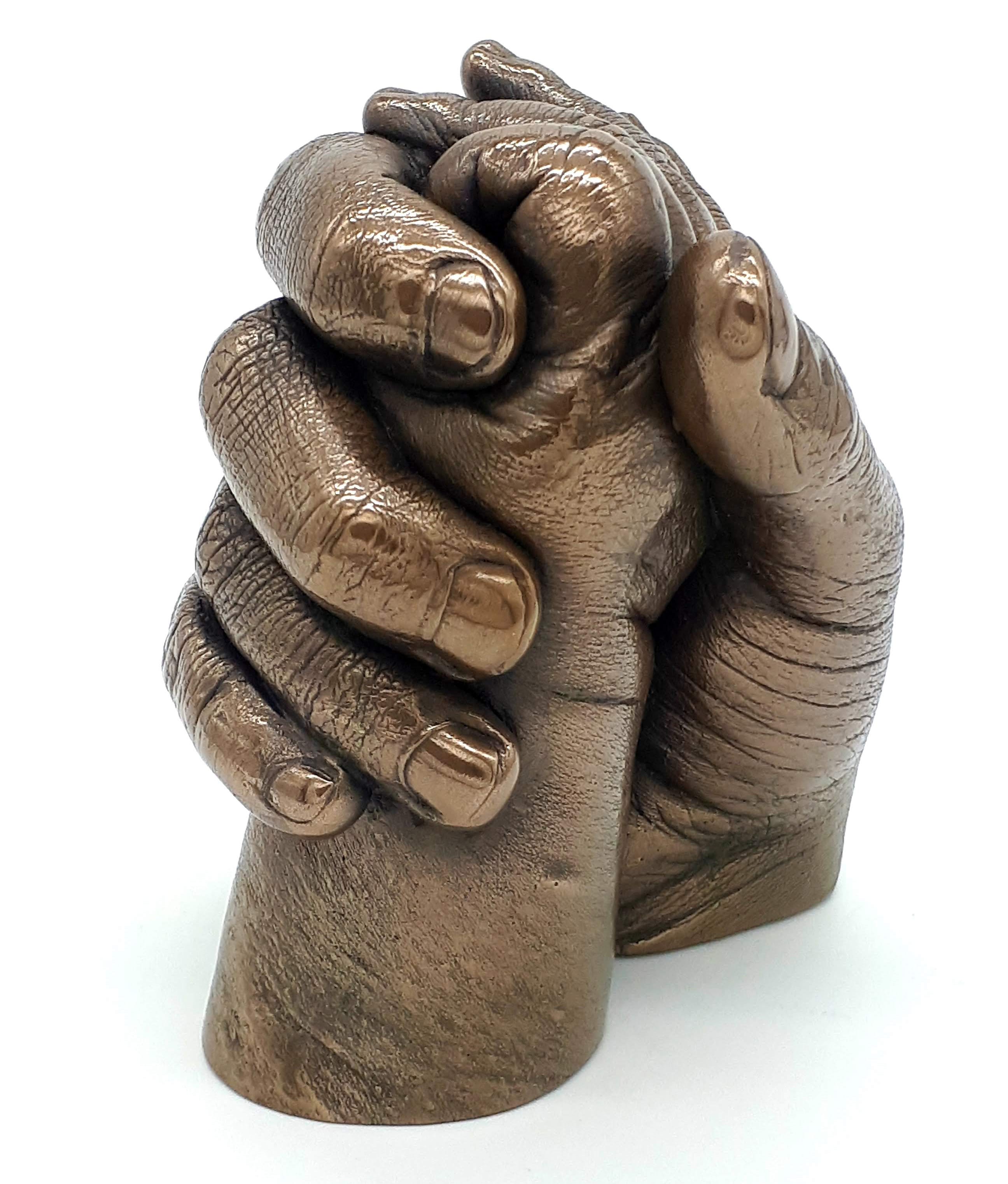 Siblings
What better way to celebrate that irreplaceable and special relationship between brothers and sisters than a holding hands cast: a beautiful reminder of that bond in the years to come.
If you missed out on getting your oldest child – or even all of your children – cast when they were babies, don't worry! You can still create a very special memory of them all, as we can cast at any age!
Contact Us
Range of Materials
Holding hands casts can be created from a range of materials, each with their own unique properties