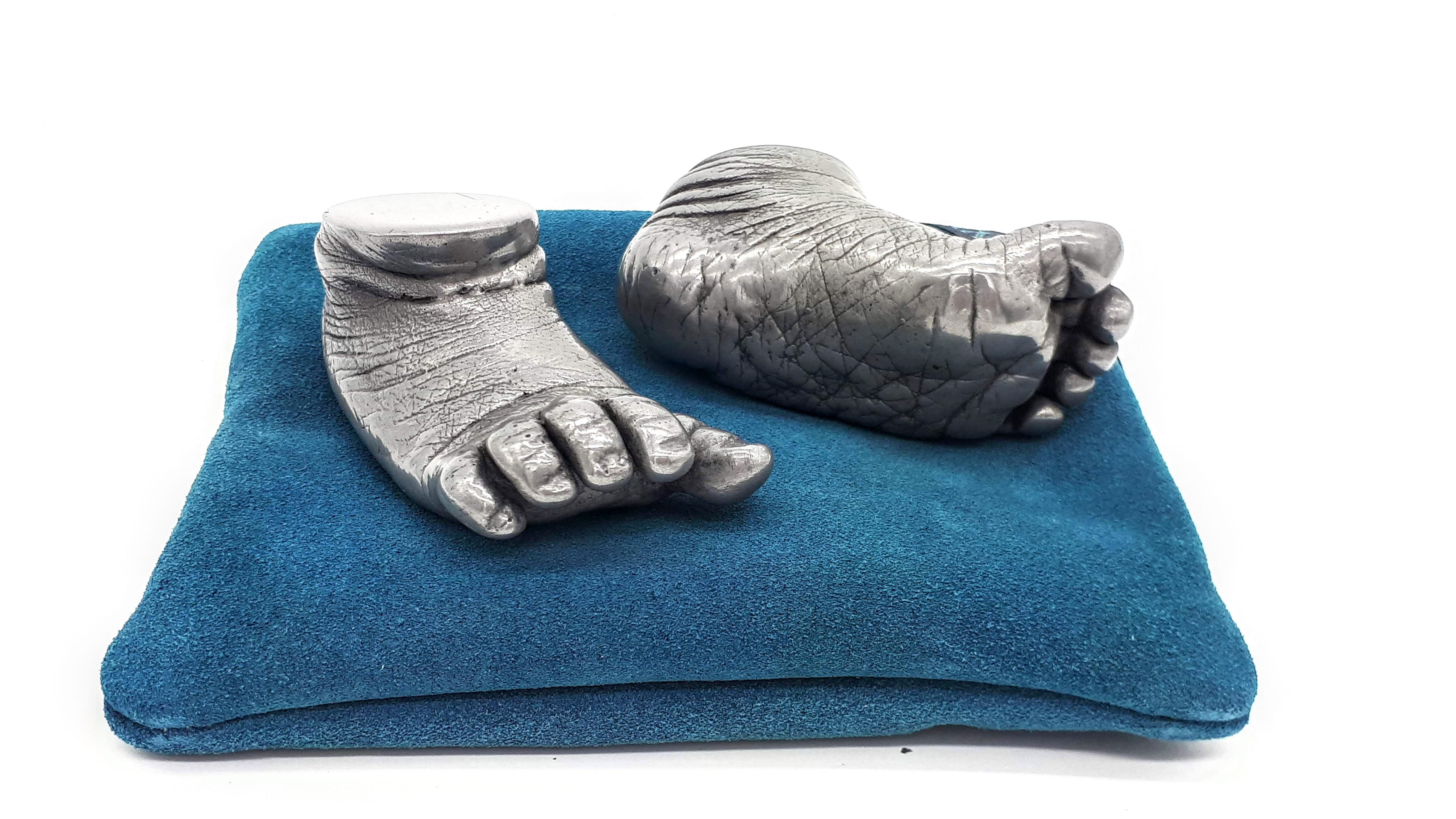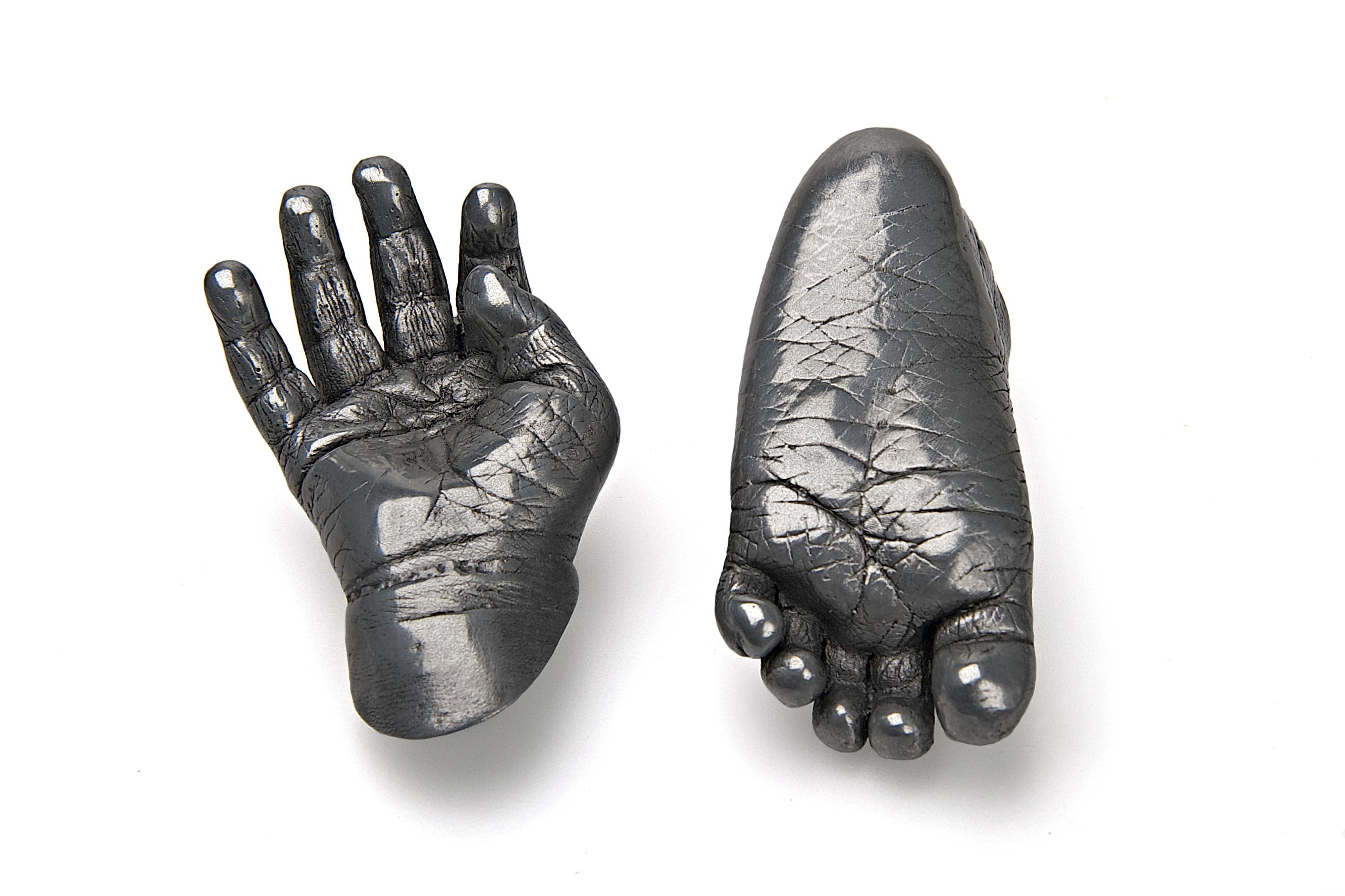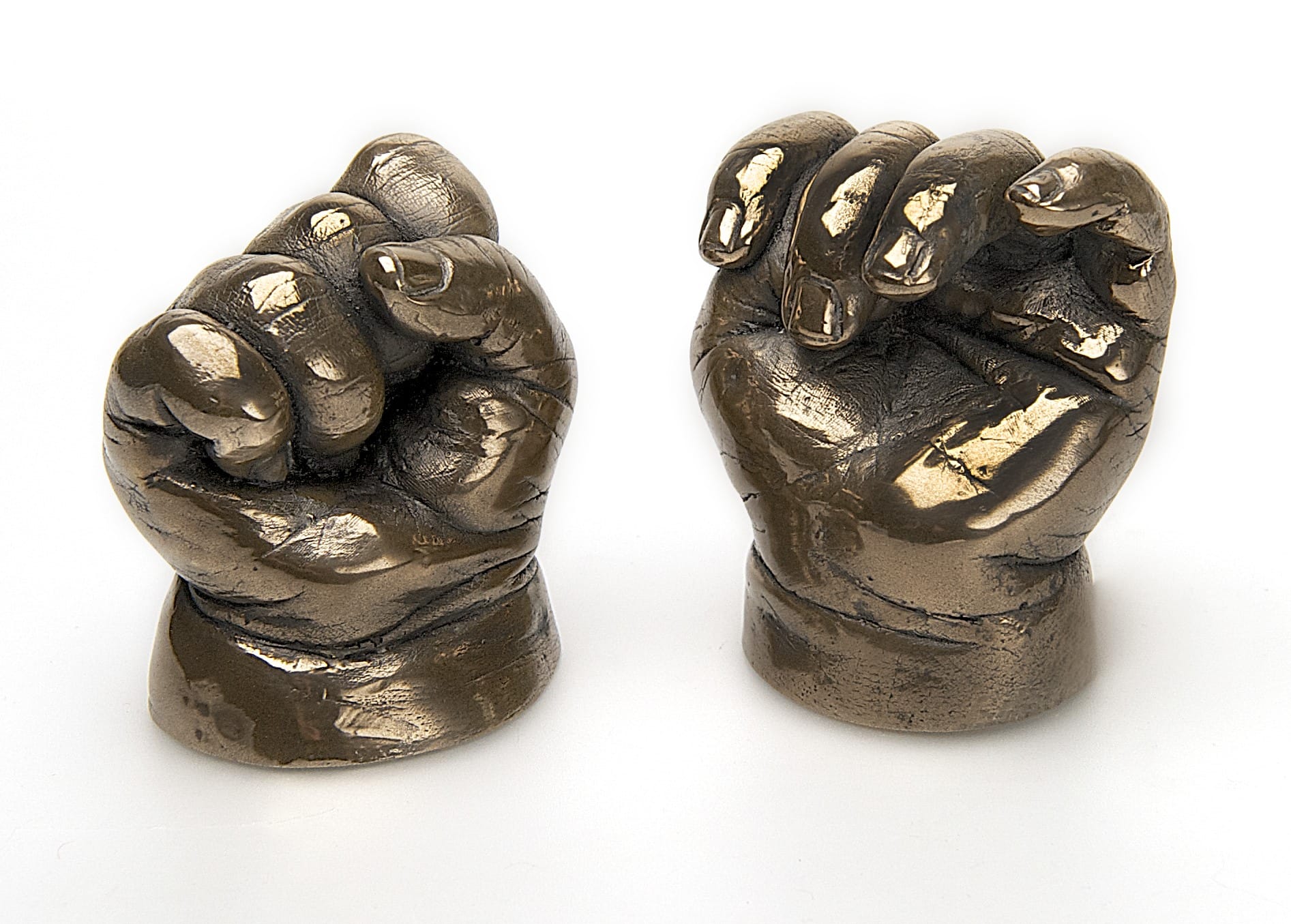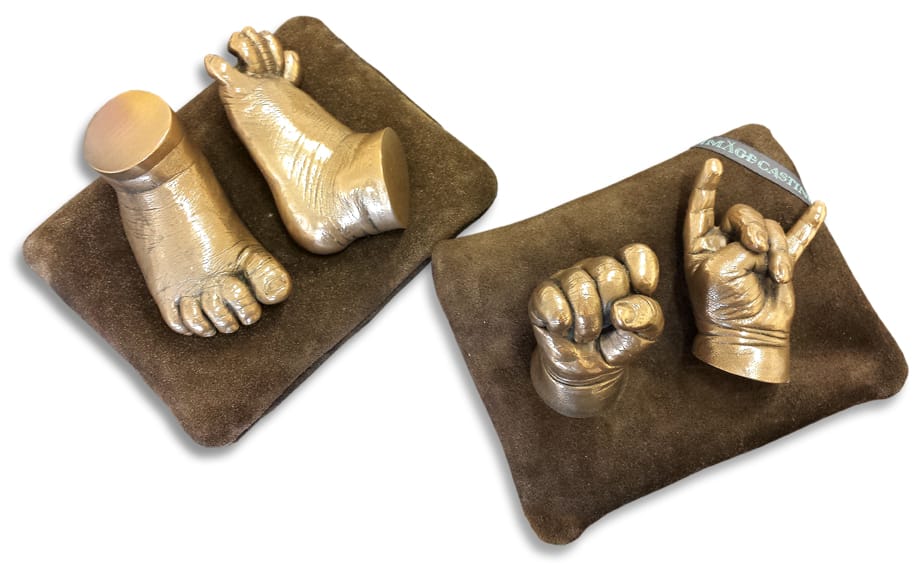 Freestanding Casts
With our freestanding casts, every line, dimple, wrinkle and crease is flawlessly captured, creating a perfect replica of your baby's hand or foot in the material of your choice. The true beauty of our freestanding baby casts is how tactile they are and that you are able to pick them up and caress them for years to come. Whether you choose cold cast metal, foundry bronze, glass or sterling silver, you can capture how little they once were and keep that memory forever.
Home Casting Visit (see "What's Included")
Silicone moulds
UK Delivery
Discounts available for workshop casting visit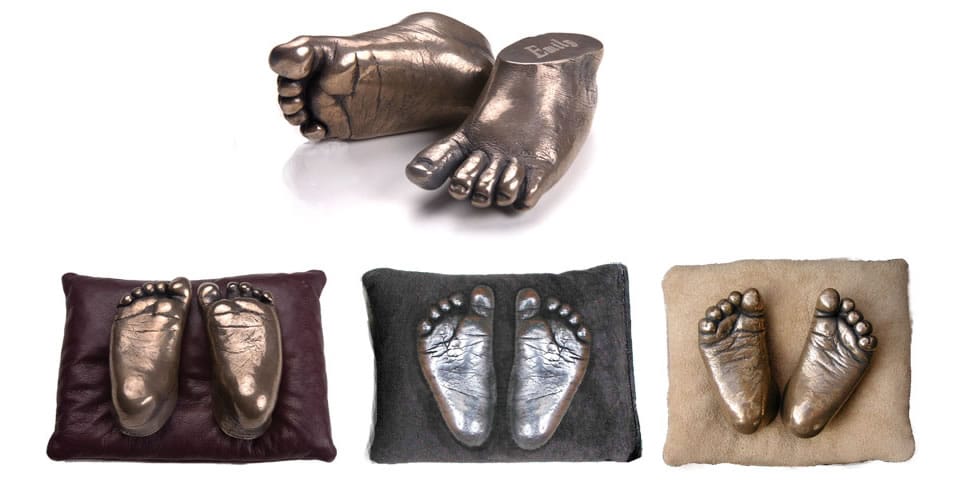 Baby Casts
Time flies following the birth of a new born baby, and their tiny fingers and toes grow remarkably quickly. A baby cast offers a unique and tactile memory and reminder of the early months, capturing every crease and minute detail of those perfect hands and feet, forever.
We make it easy - stay home and enjoy the casting experience. It is all part of our service.
Enquire
Bespoke Casts
Casts can be taken at any time of life and are a magical way to capture a moment in time. Family casts capture a moment like nothing else and can reflect the characters of each individual as well as the bond between them all. From 9 hours old to 90 years old, Image Casting can work with you to create the perfect bespoke cast.
If you are looking for inspiration or have a casting idea that you would like to discuss, please contact us
Contact Us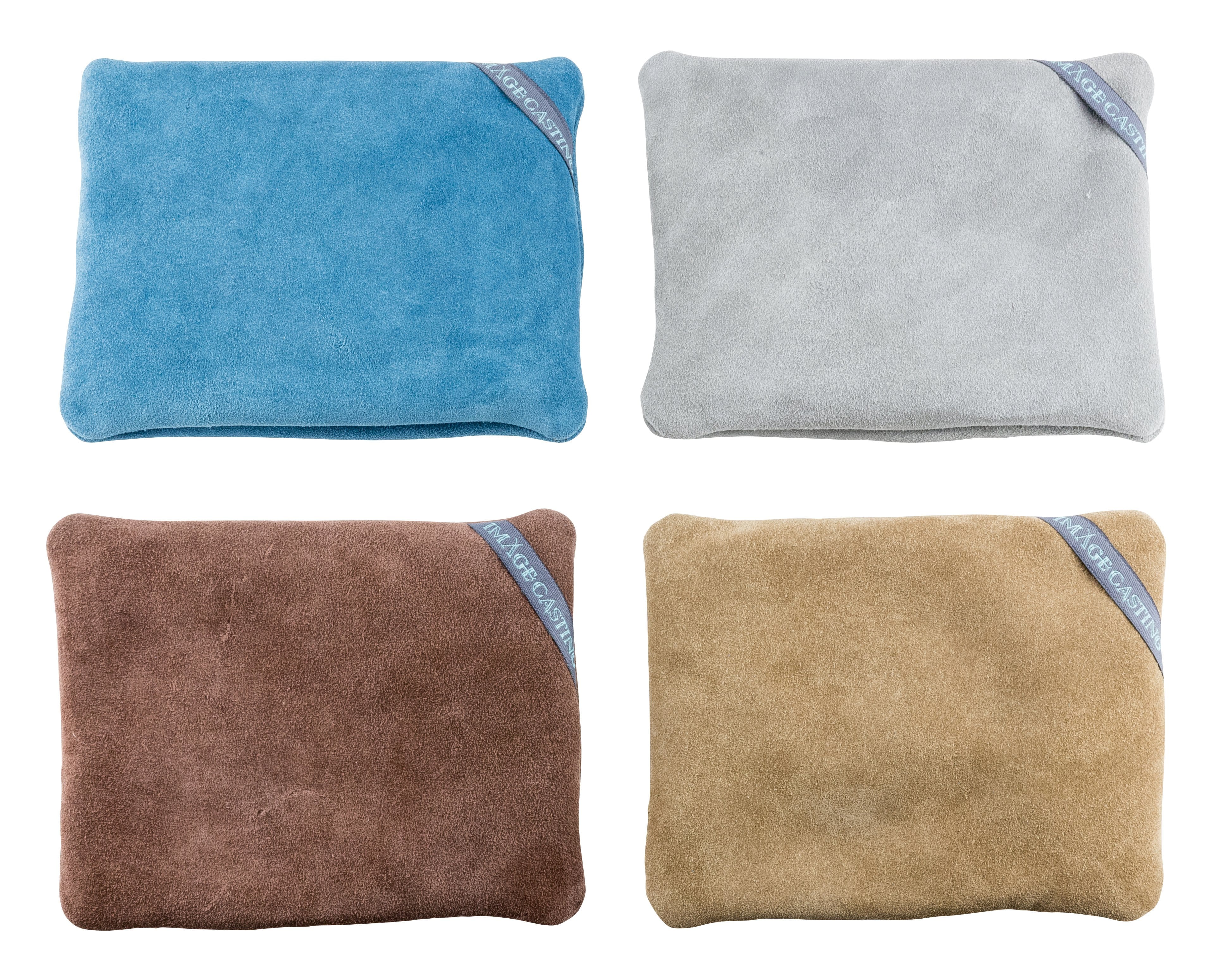 Bases and Engraving
Our freestanding casts come with a choice of a slate base or a cushion on which to display your casts. The cushions are all hand-made and are available in a variety of colours -  dark brown, grey, cream/beige and teal. Full details are on our FRAMES AND BASES page
We offer hand and machine engraving options. For details about how each cast can be personalised, take a looks at our ENGRAVING page.
Choice of Materials
Our freestanding casts can be created in a choice of materials, each one having its own unique qualities. Click on the options below to see more details and guide prices for each material.