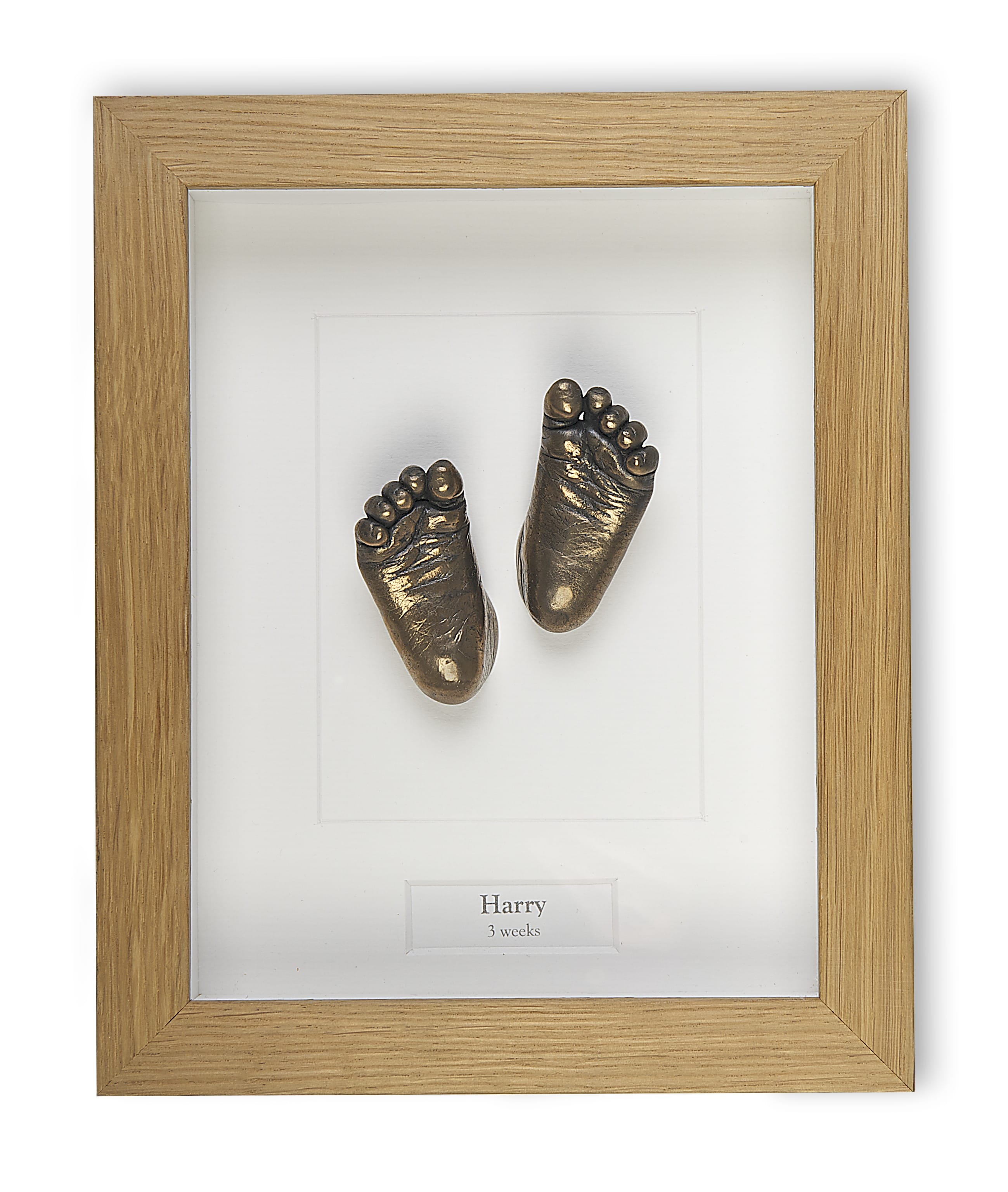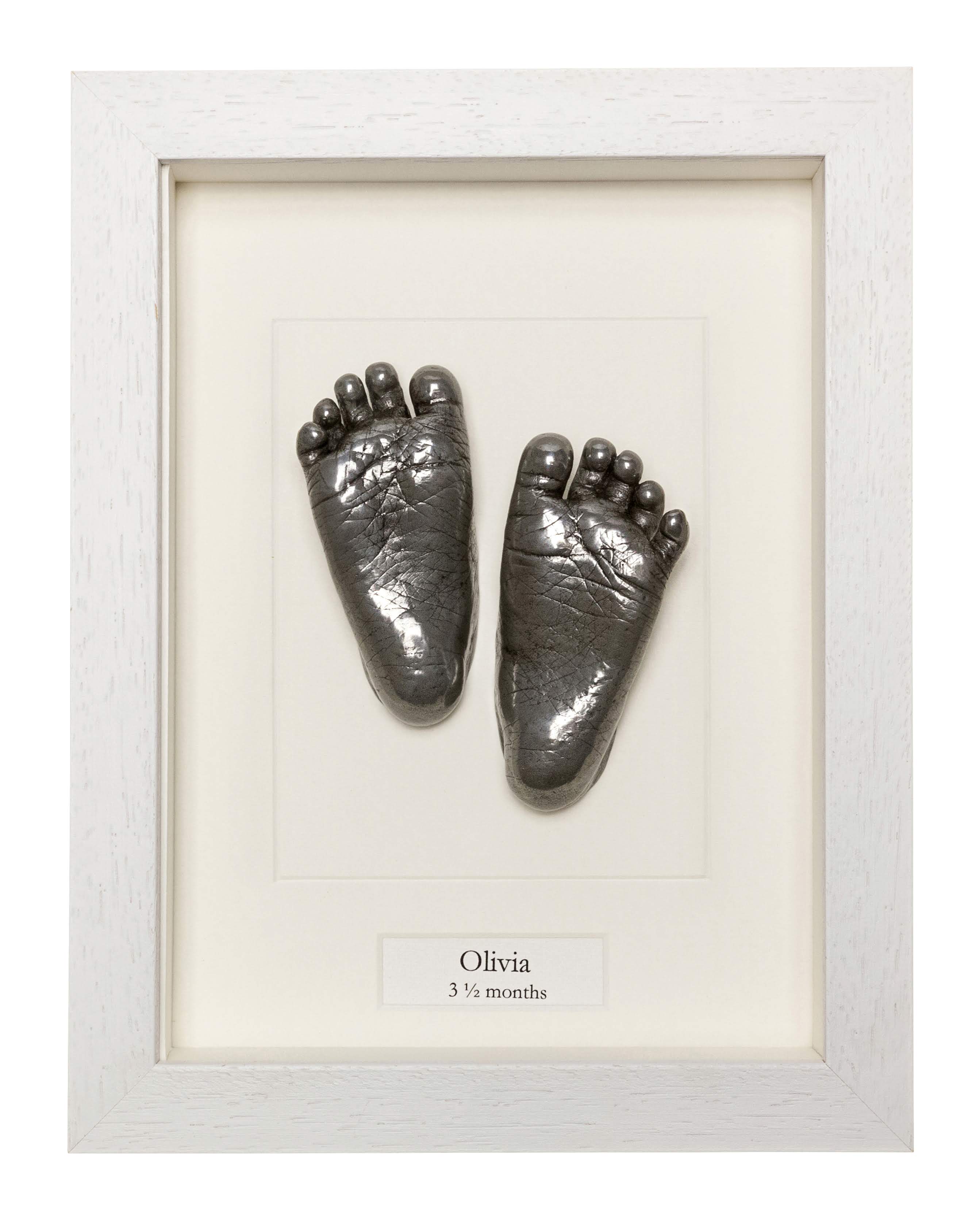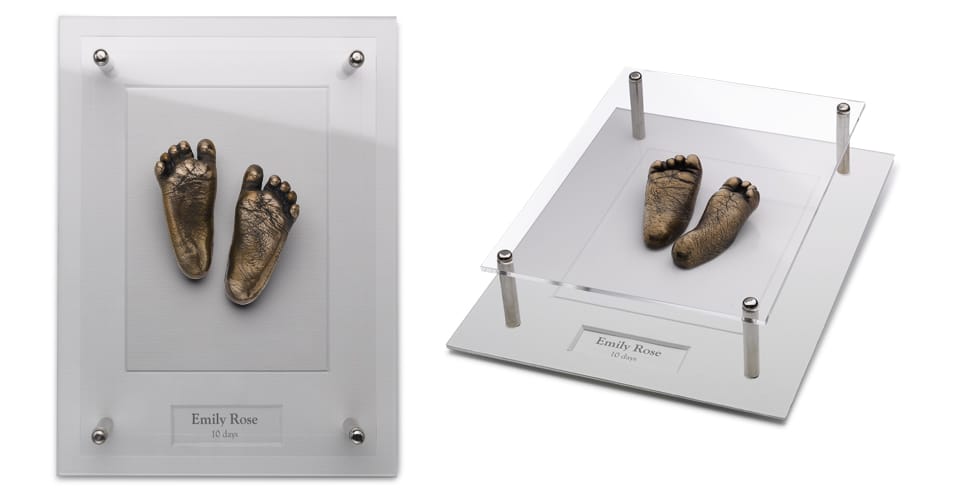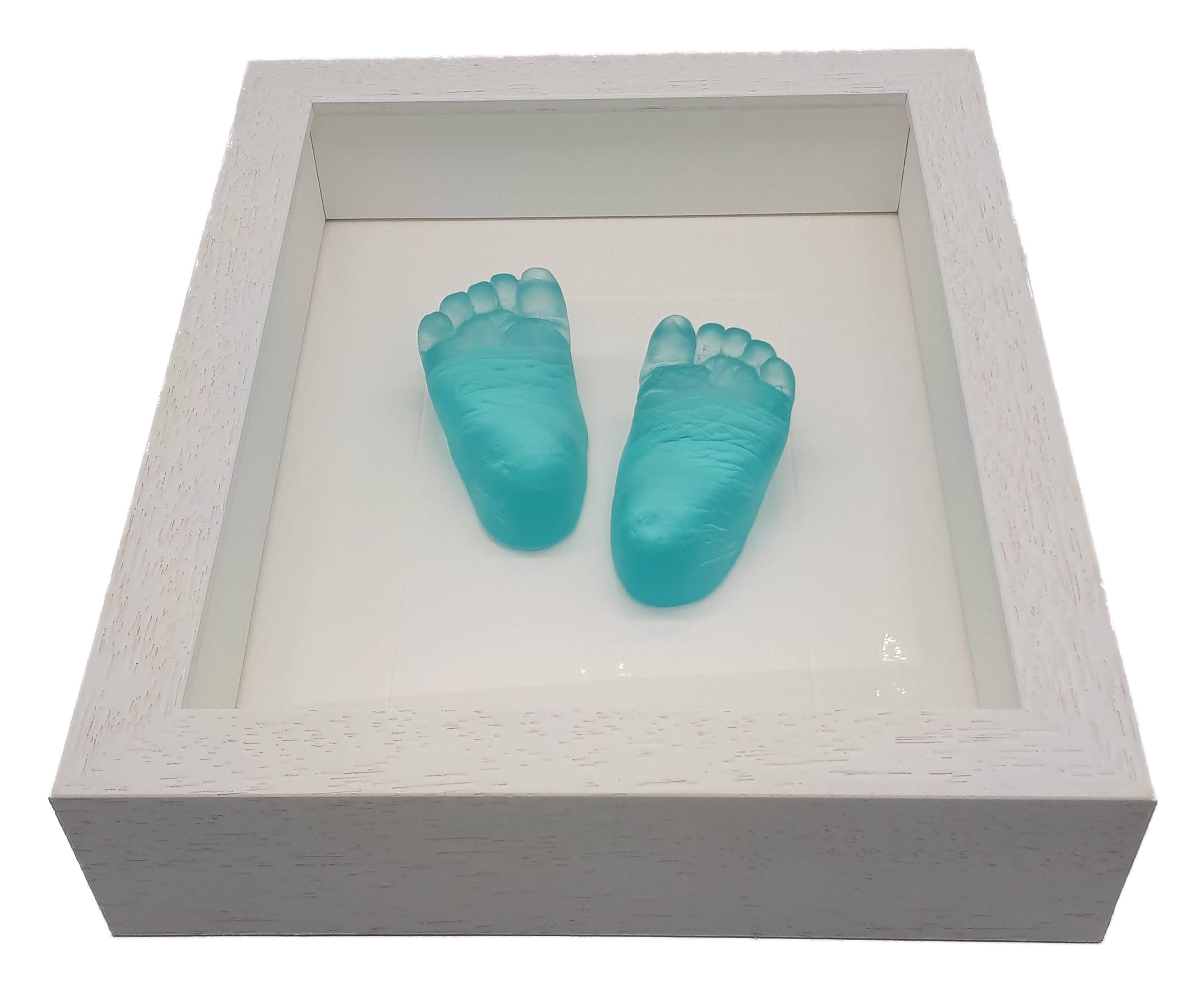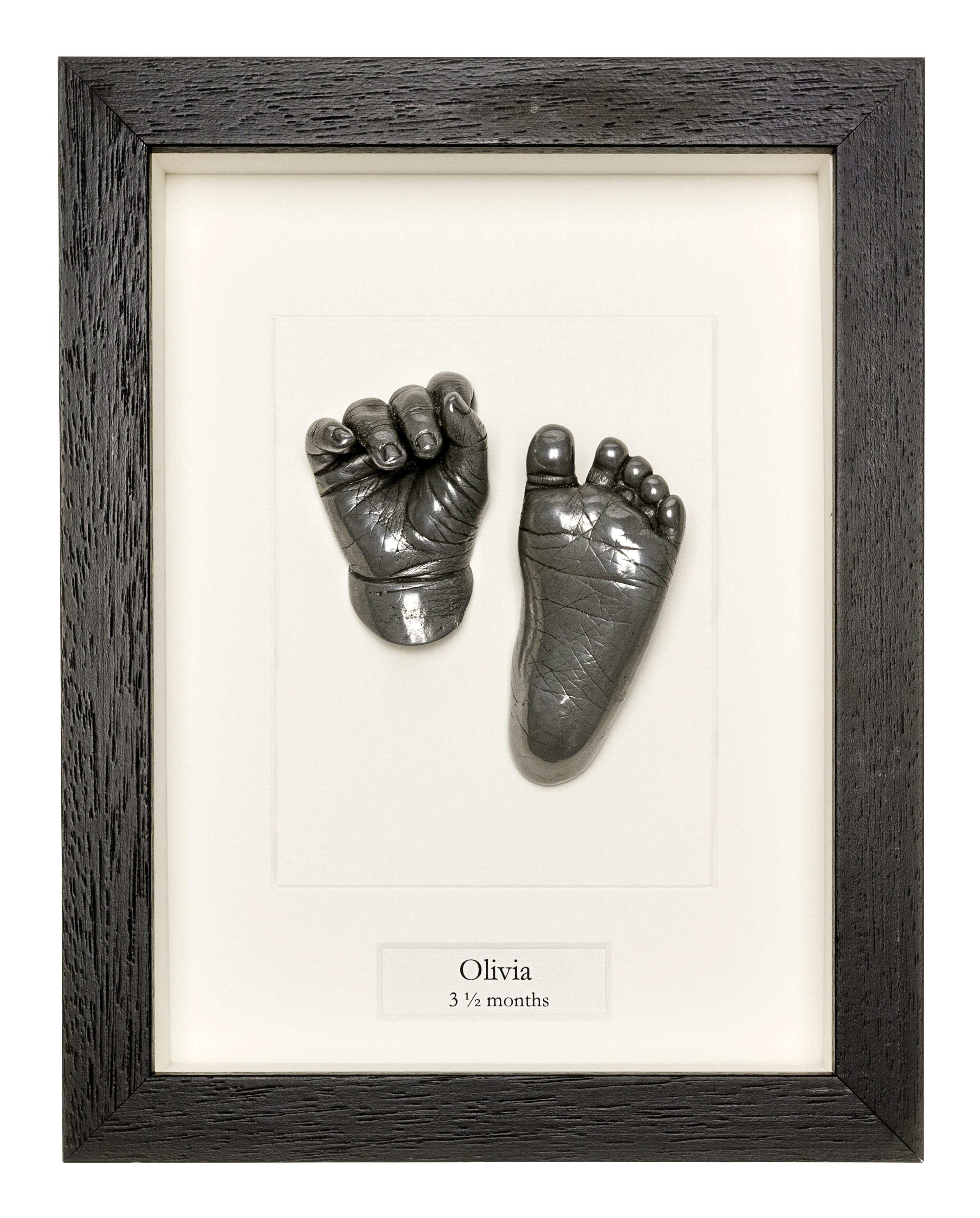 Framed Casts
Whether you are a new parent looking for a unique way of cherishing the memory of your newborn, or you are seeking out that truly original gift, our life-casts are the perfect answer. Capturing every cute little detail of your baby's hands and feet, our framed casts - available in cold cast metal or glass - make beautiful reminders of those truly special moments in time.
Whether you choose to display them in the nursery or pride of place in your living room, they will make you smile every time you catch a glimpse of them.
Home Casting visit (see "What's Included")
UK Delivery
Discounts available for workshop casting visit
Lead time: 4-6 weeks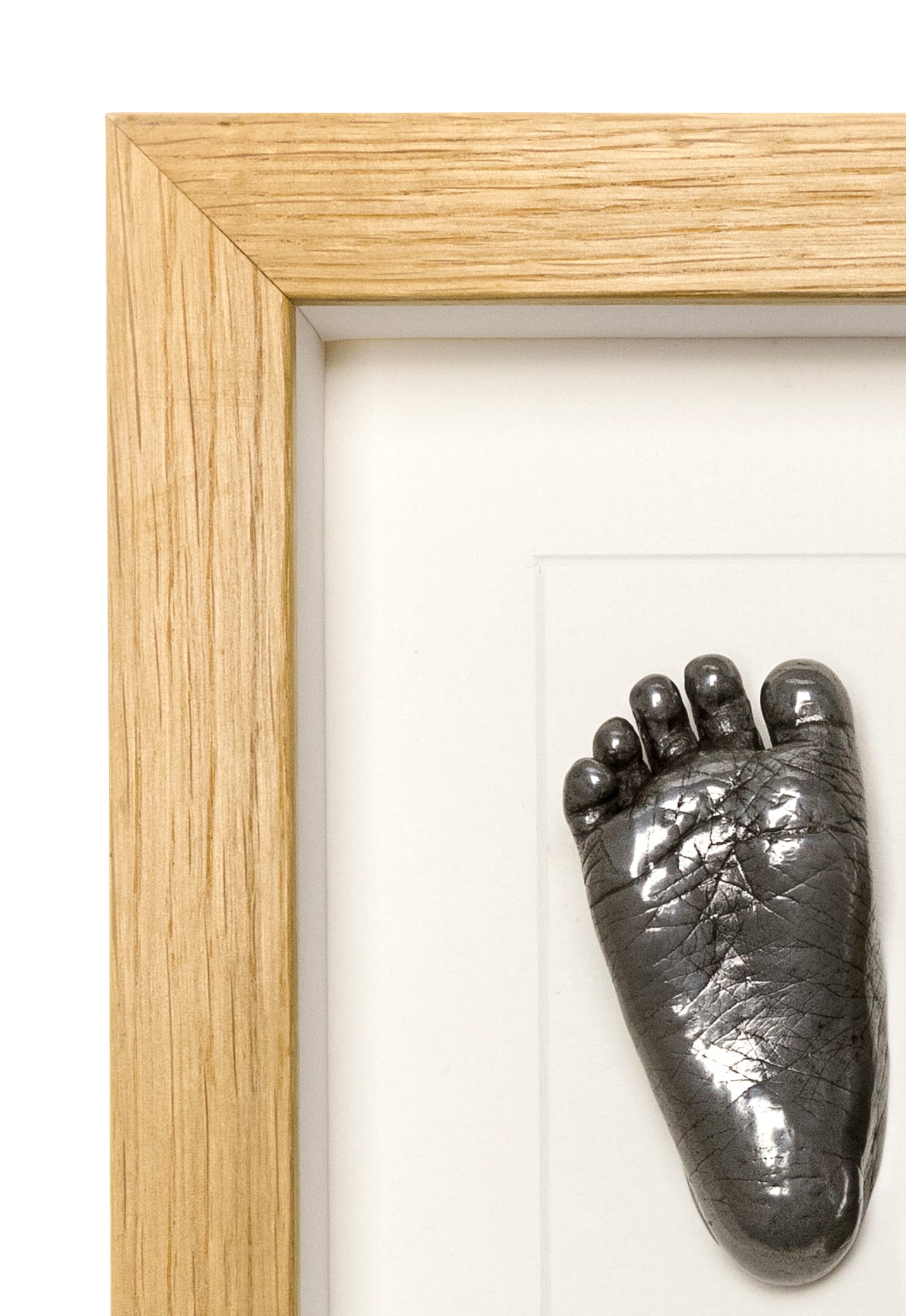 Frames
Our box frames are made of high quality wood with a deep rebate and are all hand made to order. They are available in Oak, White and Black with a soft wood grain finish and come ready to hang. They are also wide enough to sit them on a sideboard or shelf.
Our open frames are unique to Image Casting – you won't find them anywhere else. They are made of highly polished acrylic sheets and stainless steel fixings. The true beauty of our open frames is that you can see the casts from all sides and you can touch them too!
See more example of our frames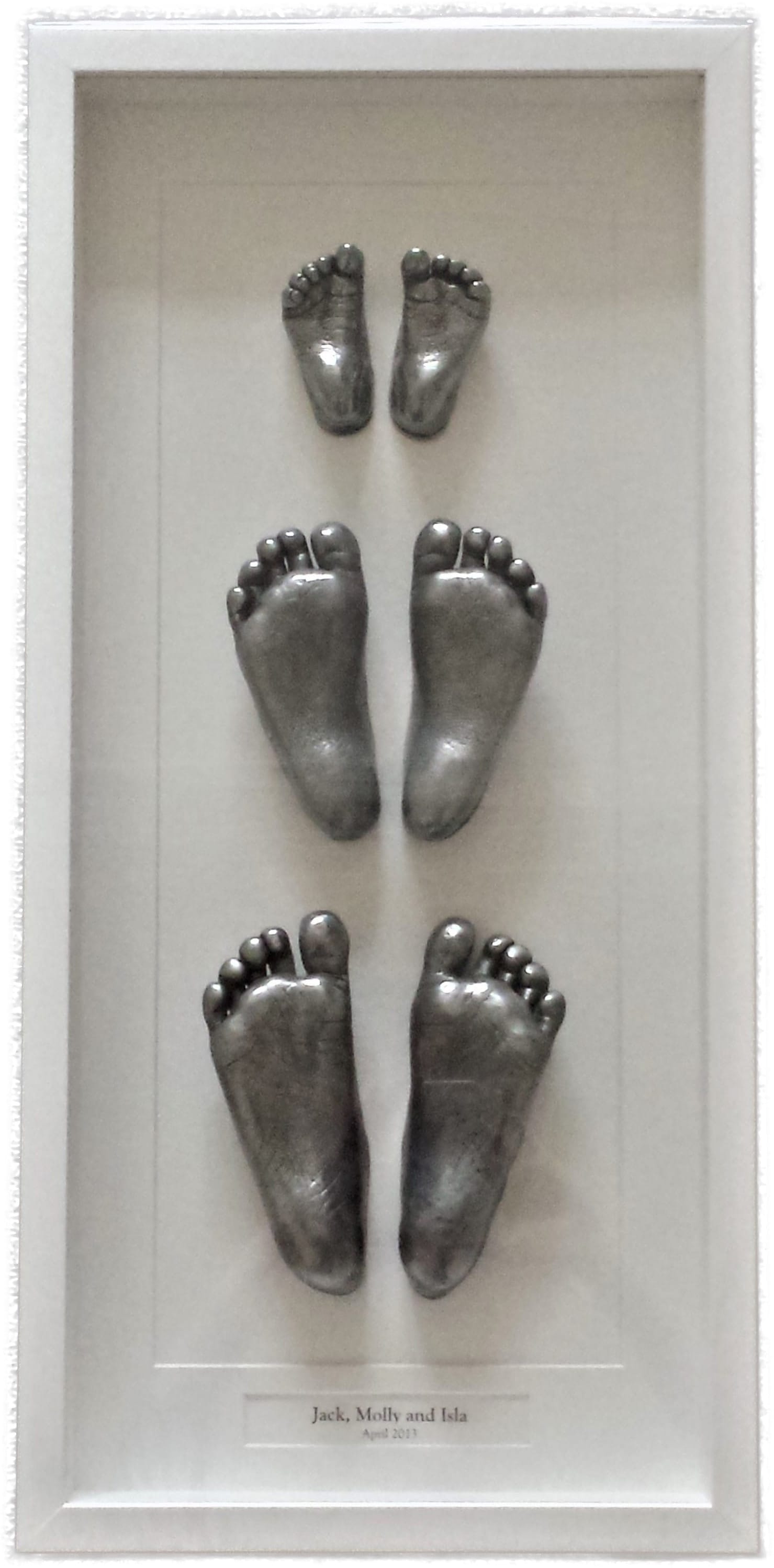 Bespoke
Capture a moment in time with sibling or family framed casts - we can create any combination of casts of all ages. We can also include a photo if this is an option you would like. Please contact us if you have an idea you'd like to discuss or to find out more.
Enquiry
Transparency, light and skilled craftsmanship create a product of simple beauty

Discover more

The most detailed way of capturing every tiny wrinkle of those perfect hands and feet

Discover more