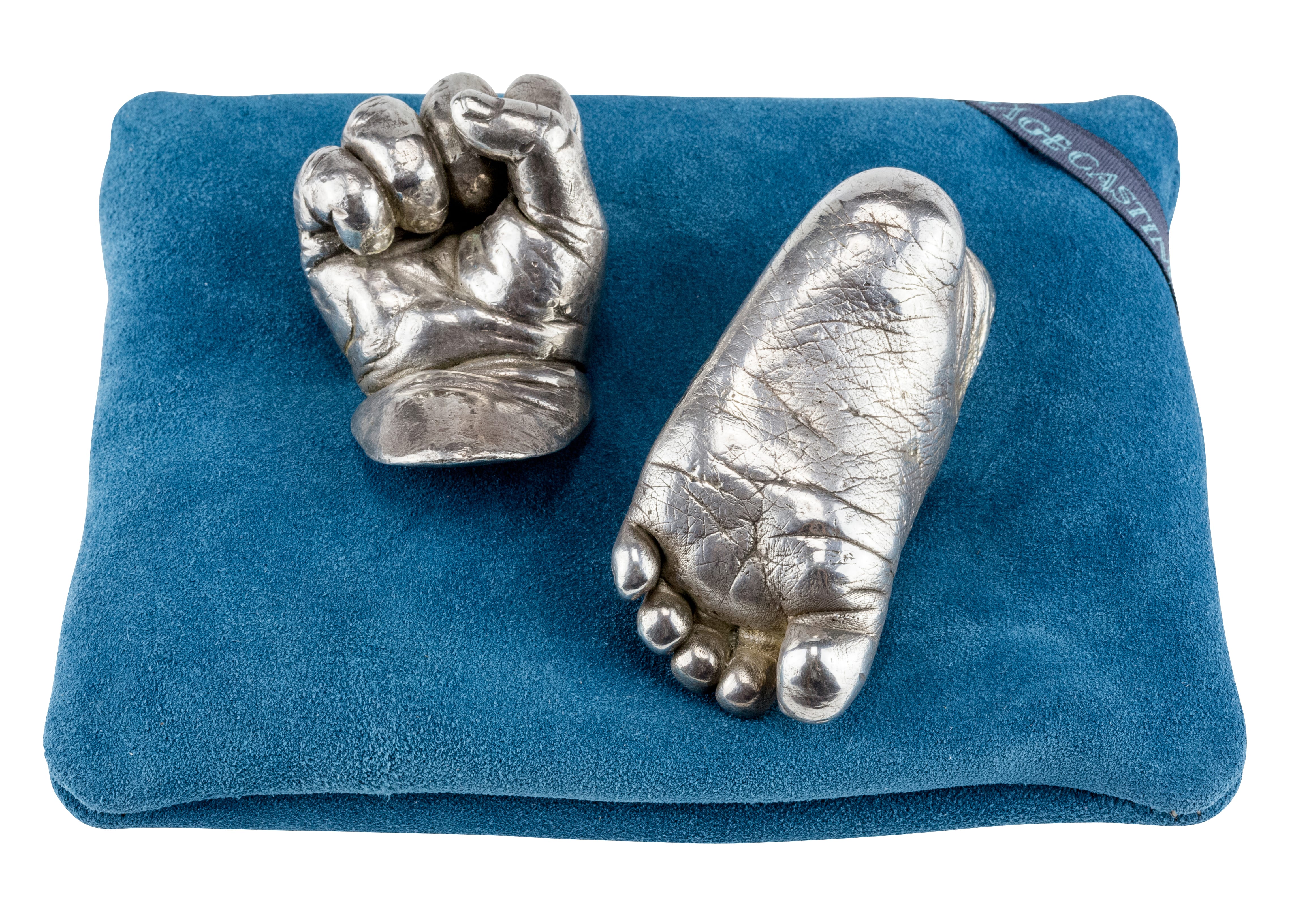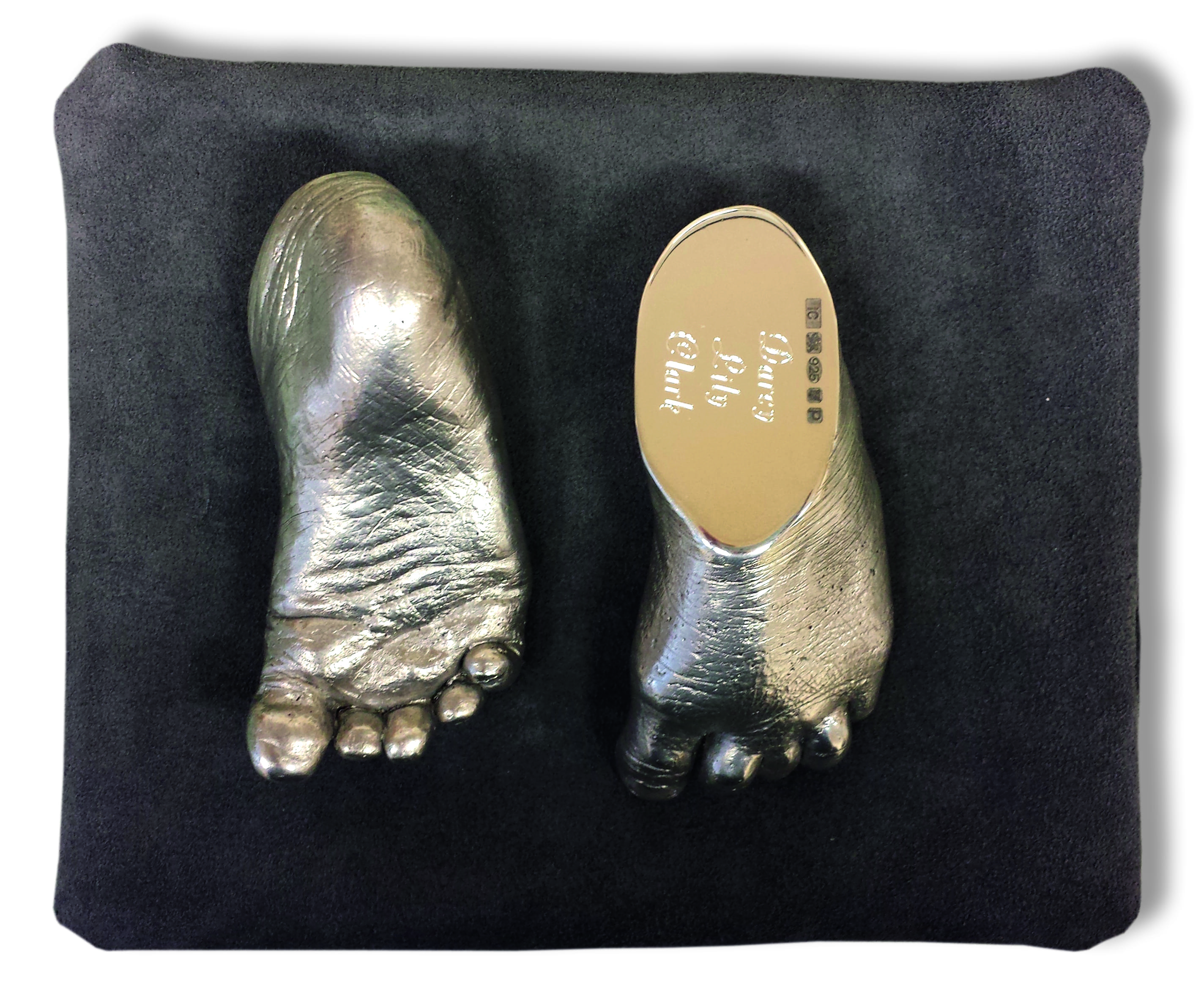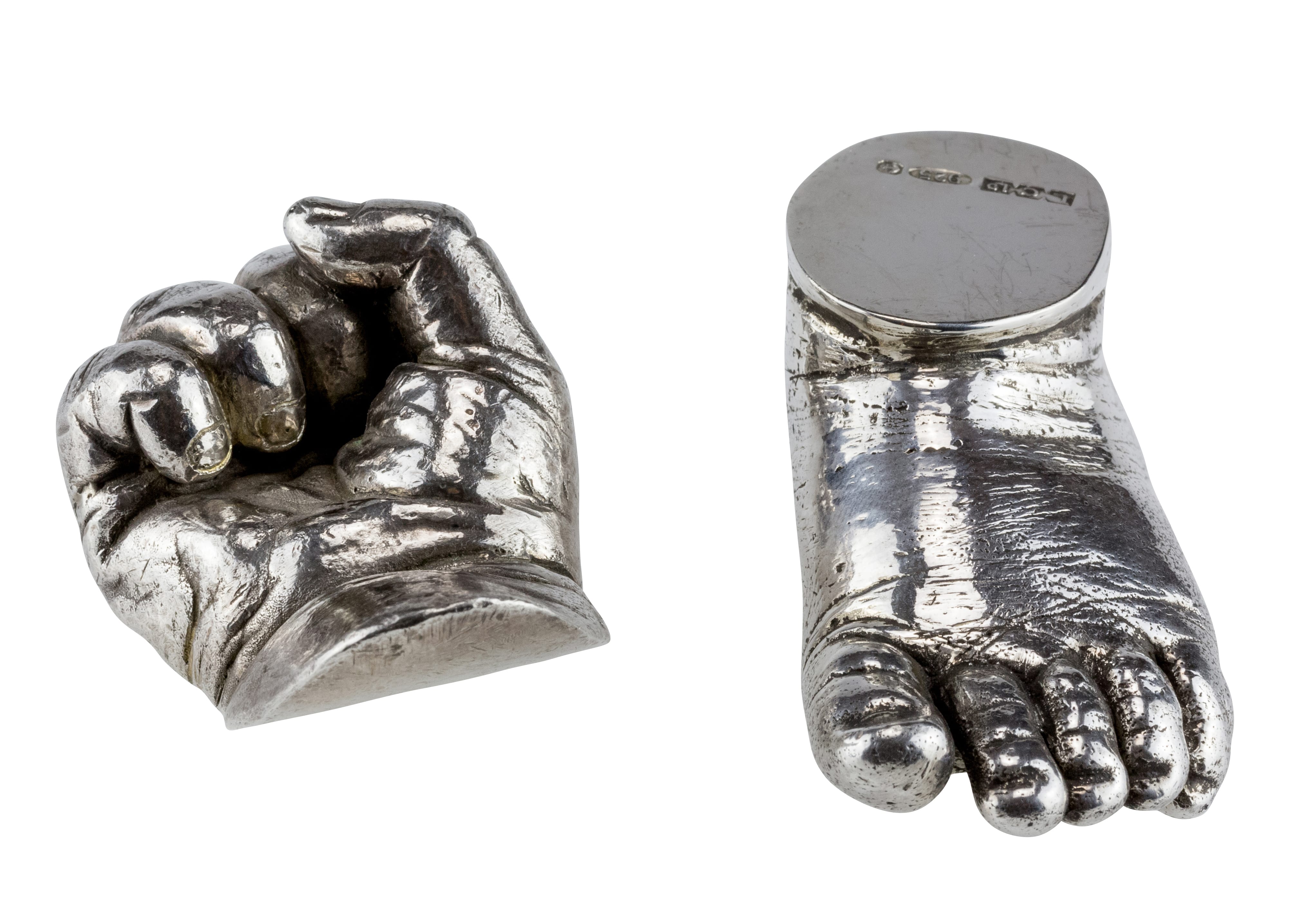 Sterling Silver
Silver has been revered as a precious metal for thousands of years and has long been the symbol of luxury and elegance. When you hold something made of sterling silver, you know you are holding an item of value. But when that item is a life cast of your baby's tiny foot or hand, detailed and tactile, then it becomes priceless.
You can find out more about the lost wax method and how your casts are made in our blog. All our sterling silver casts are HALLMARKED and for that extra personal touch, you casts can be ENGRAVED.
Home Casting Visit (see "What's Included")
Silicone moulds
UK Delivery
Hallmarking
Discounts available for workshop casting visit
Lead Time: 12-14 weeks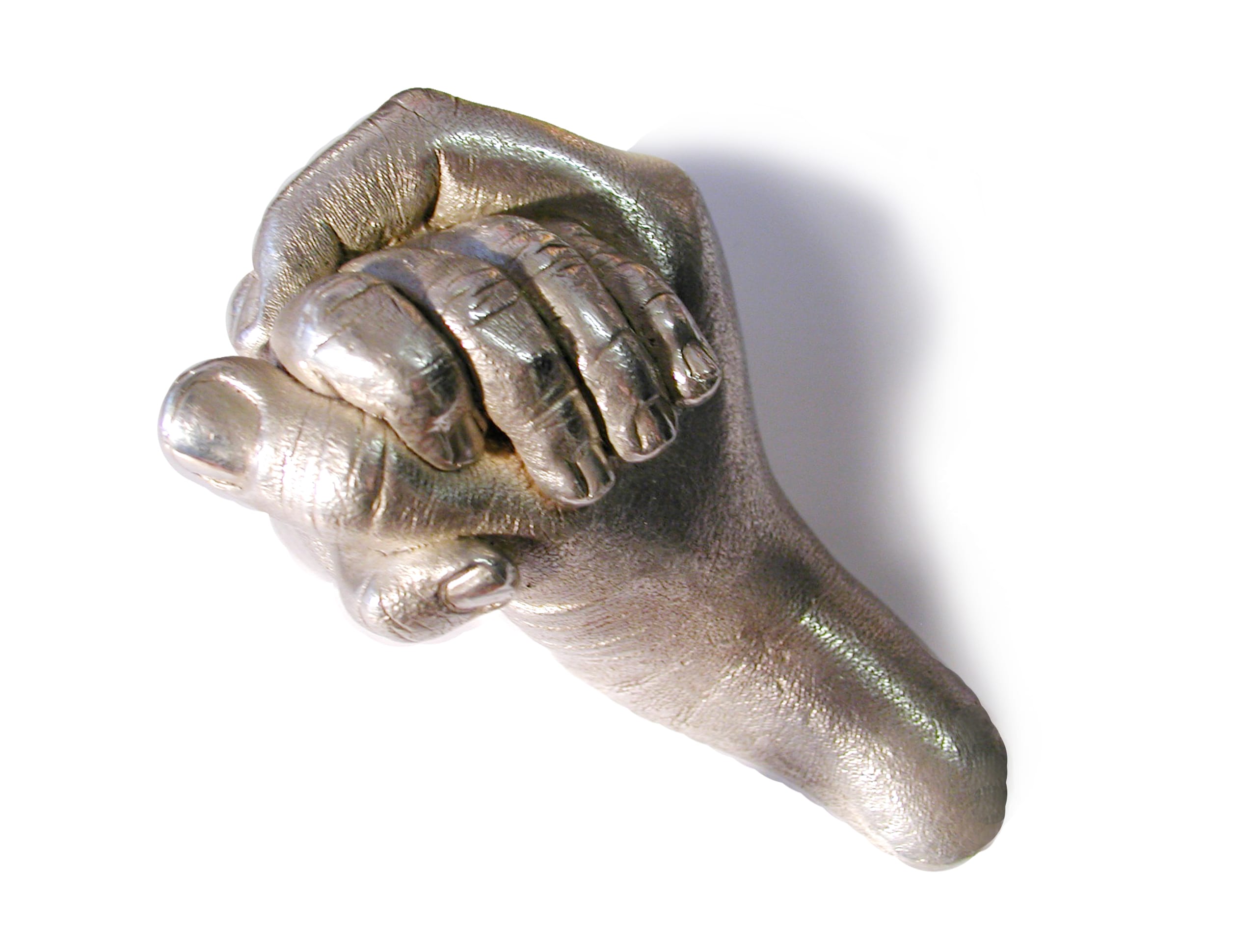 Holding Hands
A holding hands sculpture is a simple, truly unique and symbolic way of displaying a bond and affection towards loved ones. Our sterling silver casts will sit amongst your most cherished possessions: a beautiful and lasting keepsake for generations to come, made even more precious because of the memories they hold.
Sterling silver prices are based on the size and weight of the cast, so we can provide you with a quote once we have discussed your requirements. Please contact us to discuss your holding hands cast in more detail.
Contact Us
Pricing
Prices vary depending on the size/weight of the cast, the method of casting (whether you choose a solid or hollow cast), and the cost of sterling silver at the time of casting.
As a guide a single new-born foot cast starts from £920 and a pair from £1,650. The total cost will be finalised once we have the wax copies.
Enquiry